Ferndale Residence
Few addresses raise attention quite like the homes found on Ferndale Road. If you are one of the fortunate few to be on the lake side of Ferndale, you have something special indeed. The landscape addition Keenan & Sveiven has designed and built for this large estate home has transformed how its owners and their guests see life on the lake.
Dig deep – a rich blend of stone types were selected, hand-cut to fit and dry set for walls, decks and steps. Precise lines, color and texture mix, and exacting proportions create intersecting geometric points sturdy and rising up.
Gaze out – while enjoying the pebble tech lined pool and hot tub, look long over the open green, relax on the lavish pool deck and light the grill.
See farther – in the evening, start a fire, pour another glass of spirits and watch the sunset with friends. Then pinch yourself. Yes, it is real.
LANDSCAPE DESIGN/BUILD: Keenan & Sveiven, Inc.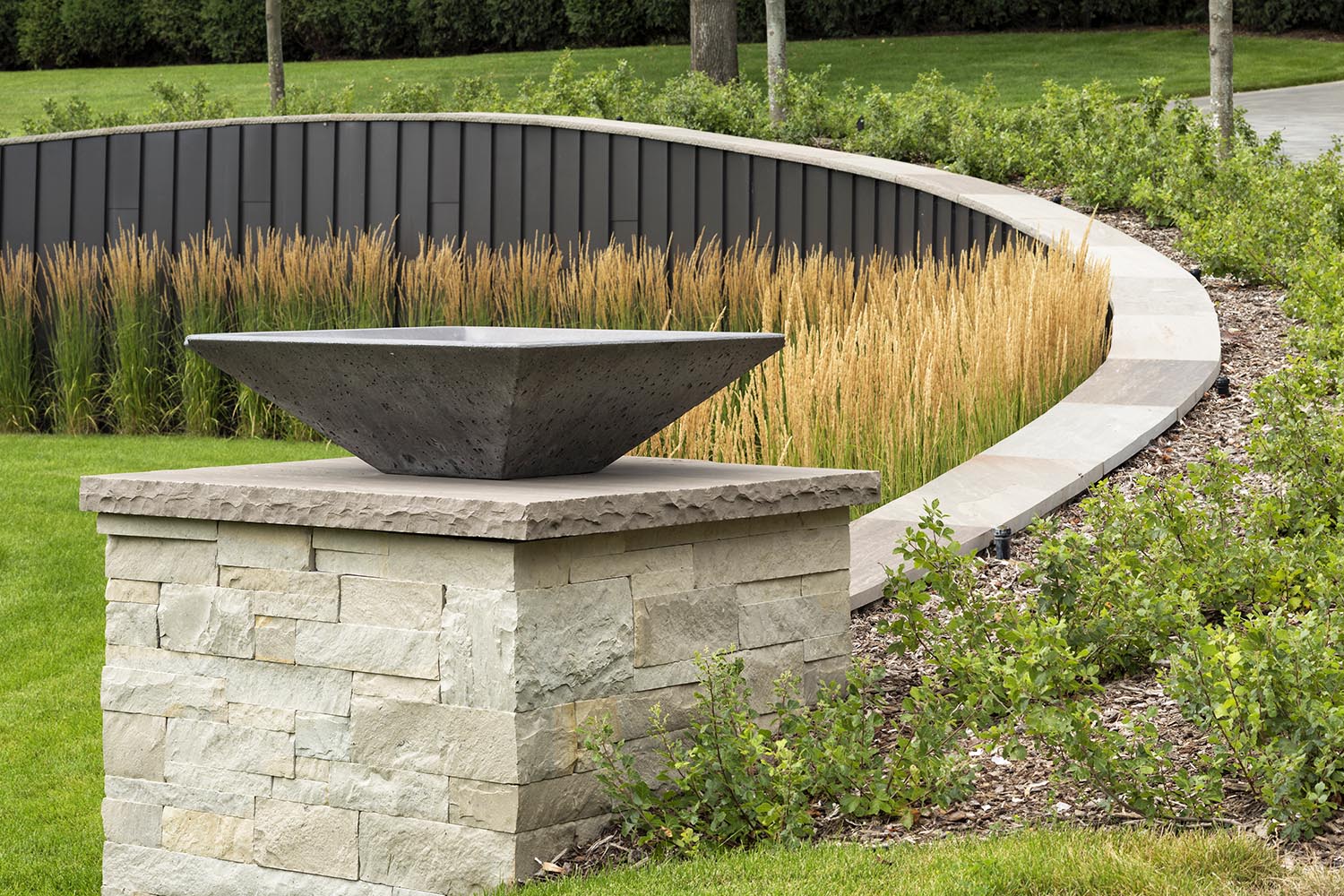 ---